When looking for books for my classroom,
I am always on the lookout for...
Interesting plots
Quality characters
Unique/different settings
Thought-provoking morals
Today I want to share a book with you that has all of the above - and more!
The Adventures of Ai
by Craig T. Bouchard
Here's a note from the author that summarizes the story nicely and really shares the heart behind the story:
"The Adventures of Ai is a historical novel aimed at girls' ages 9-14, and their tiger parents. The format is a bedtime story told by a dad to his three daughters. The story begins today, then goes back 20 years to a family living next-door in Tokyo, and from there back five hundred years to their ancestors. The main character is an eleven-year-old girl named Ai who lived in the year 1514.
The story incorporates beautiful art, history, and mathematics into the adventure. There is a mix of fictional and famous non-fictional characters.
I wrote the book as a survival guide for modern pre-teen girls, hoping to prepare them to be thoughtful, independent, strong, and ready for the world. I also want to challenge them in school. There are far too few books with a young girl as the hero."
And now, to enrich your reading of the book, they have even created a game for your iPhone or iPad.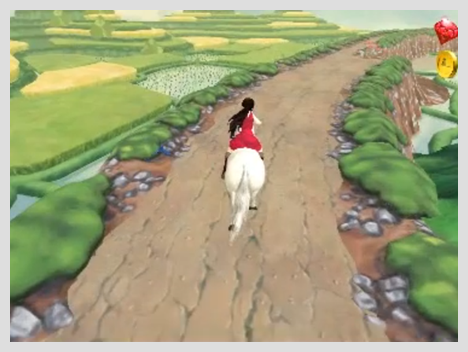 Here's a video that explores the main themes
of the book and game:
In the end, I love this quote: "

The story unlocks the potential of each and every child on the verge of growing up, and pushes toward a life of unbounded adventure and success."
Are you intrigued yet?
You can purchase the e-book for only

$2.99 (you can read it on a Kindle or iPad). I even recently read it on my phone while waiting at the airport!
a Rafflecopter giveaway