This afternoon I am boarding a plane and
jetting off to Seattle on a grand adventure.
Starting tomorrow I will officially be:
But before I make this grand transition,
I'm linking up with my buds, Amanda and Stacia,
This week's theme is MATH.
Now I haven't taught math for the past two years, but I will be in the fall, so I've been digging through resource books, Pinterest boards, and wonderful blogs to catch up :)
Here's a FABULOUS book I found for
changing fractions to percentages: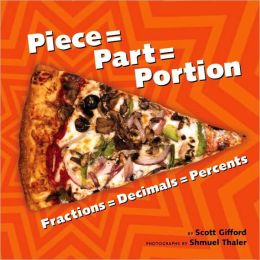 Amazon description:
Just as hola and bonjour express "hello" in different ways, fractions, decimals, and percents describe the same quantities in different ways. While it may sound simple, this basic math concept often baffles children. The straightforward text and photographic examples from everyday life in PIECE=PART=PORTION are a terrific boon to elementary school math students everywhere.
If you've got some visual learners, then this is the book for you!
To expand on the idea of changing fractions to percents,
*Click HERE to check out the preview from my TpT store*