We all have to do class presentations, right? It's a great way for students to build confidence, work on their public speaking skills, share their work, and practice encouraging their classmates.
Some students love presenting,
while others dread speaking in front of others.
To keep presentations interesting and make students more eager to present, I've started a classroom talk show...
"Lawler LIVE!"
I am the host (obviously) and call up students to interview when they are sharing a project, a journal entry, or a piece of writing. I also use this to interview special guests who come into the classroom for
Readers are Leaders
month, etc.
The students practice proper audience skills while showing respect and encouragement to their classmates. We've made up a theme song for the show :) and students can do "commercial breaks" where they advertise for different books they've read, various events we're studying in history, etc.
I display this sign when I'm getting ready for another exciting "episode" and the kids cheer!
I pull out my handy-dandy microphone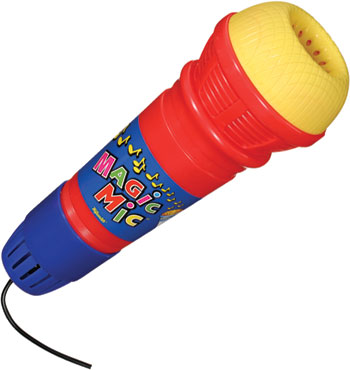 (very official looking, I know!)
and ask leading questions to get the kids comfortable
and then let them share their writing, project, etc.
I also choose one student for a highly-coveted job...
Sign Holder! :)
I have a two-sided sign that I choose a student to flip:
When they hold this side, the students cheer!
This keeps the kids under control and reminds them when they should be silent and respectful.
Got some good tips for presenting projects?
I'd love to hear them!