Ahhh April - the promise of Spring fills the air - and it energizes this teacher!
Here's my Currently for the month...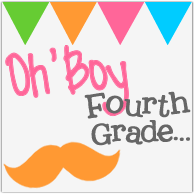 BUT...before you head over, I want to say THANK-YOU to you, my faithful bloggy readers. And for you - and you ONLY! - I have a freebie for you - just in time for April:
Earth Day is April 22nd and it's an opportune time to talk with your students and children about doing our part to keep the earth clean.
"To Recycle or Not to Recycle..That is the Question" is a fun sorting activity where students draw cards with items listed and must decide if that item is recyclable or non-recyclable. An answer key is included.
This is a 12-page packed, filled with fun and engaging activities that leave your students knowing a valuable life skill.
Also included is an acrostic poem template for "RECYCLE."
Oh - this is what I'm going to write on my board tomorrow for Homework:
Read the dictionary

Choose a volume of the encyclopedia, read it in it's entirety, and write a book review

Write your multiplication facts 100 times each

Write a paragraph defining each of your spelling words. Your paragraph must include: part of speech, country of origin, pronunciation, definition, and a short story demonstrating that you understand the meaning of the word.
Just a little delayed April Fool's fun - I can't wait to hear them panic! :)